CREATIVITY and passion have resulted in a King's Ely Sixth Form student snapping her way to victory in a prestigious photography competition.
Jessica Harding, 18, has been crowned the International Winner of the '2023 ILFORD PHOTO Student Photographer of the Year Competition', beating hundreds of young photographers from across the world with her poignant black and white image, pictured.
Chosen by a panel of photography professionals, Jessica's win means that a King's Ely pupil, under the guidance of Head of Photography, Antonio Longo, has now enjoyed success in this competition for five years running.
Jessica is local to the Ely area, and she has been a student at King's Ely since joining King's Ely Junior in Year 5. She said: "I am so delighted to have won the competition – I could not be happier! To have my image recognised by such a high-profile organisation is incredible, and it is amazing to be able to see my image publicised."
ILFORD PHOTO says that hundreds of entries were received this year, all shot on ILFORD or Kentmere black and white films, and then printed in the darkroom. The theme for 2023 was 'A Different View' and Jessica captured her image on ILFORD FP4 Plus film. She printed it on ILFORD MULTIGRADE RC Deluxe Pearl paper. This year's International Runner-up Prize went to Jose Wantland from Orange Coast College, based in California.
Speaking about her winning entry, Jessica said: "This image was always one of my favourites from that shoot, which was for part of my A Level Photography coursework. I was shooting black and white images of different markets in London on my digital camera for my academic work but decided to take my uncle's old film camera with me for the day to try and shoot some 'different views' as well! This image was shot in Portobello Road Market. I had already developed a love for capturing images through reflections in mirrors, so when I noticed the view of this man staring at the vintage telephones on one of the market stalls, I knew I wanted to capture it. I love the way that the shape of the mirror created a great rectangular frame for the reflection of the man, and the shallow depth of field created that lovely soft edging to the reflection. It gave the piece an 'image within an image' feel which I loved!"
King's Ely is renowned for its holistic approach to education, and this is reflected in the school's outstanding Visual and Performing Arts provision. Music, Drama and Theatre, Fine Art, Fashion and Textiles, Photography and Dance are each embedded in the culture of King's Ely, with vast opportunities for pupils of all abilities and aspirations.
Jessica said: "The Photography Department at King's Ely is incredible. Having not undertaken GCSE Photography, I was amazed to find out what I had been missing out on. Mr Longo lets us have our independence whilst carrying out our academic work, however he is always there to help if we need assistance, whilst also giving us so many extra opportunities to explore the subject and further our creativity."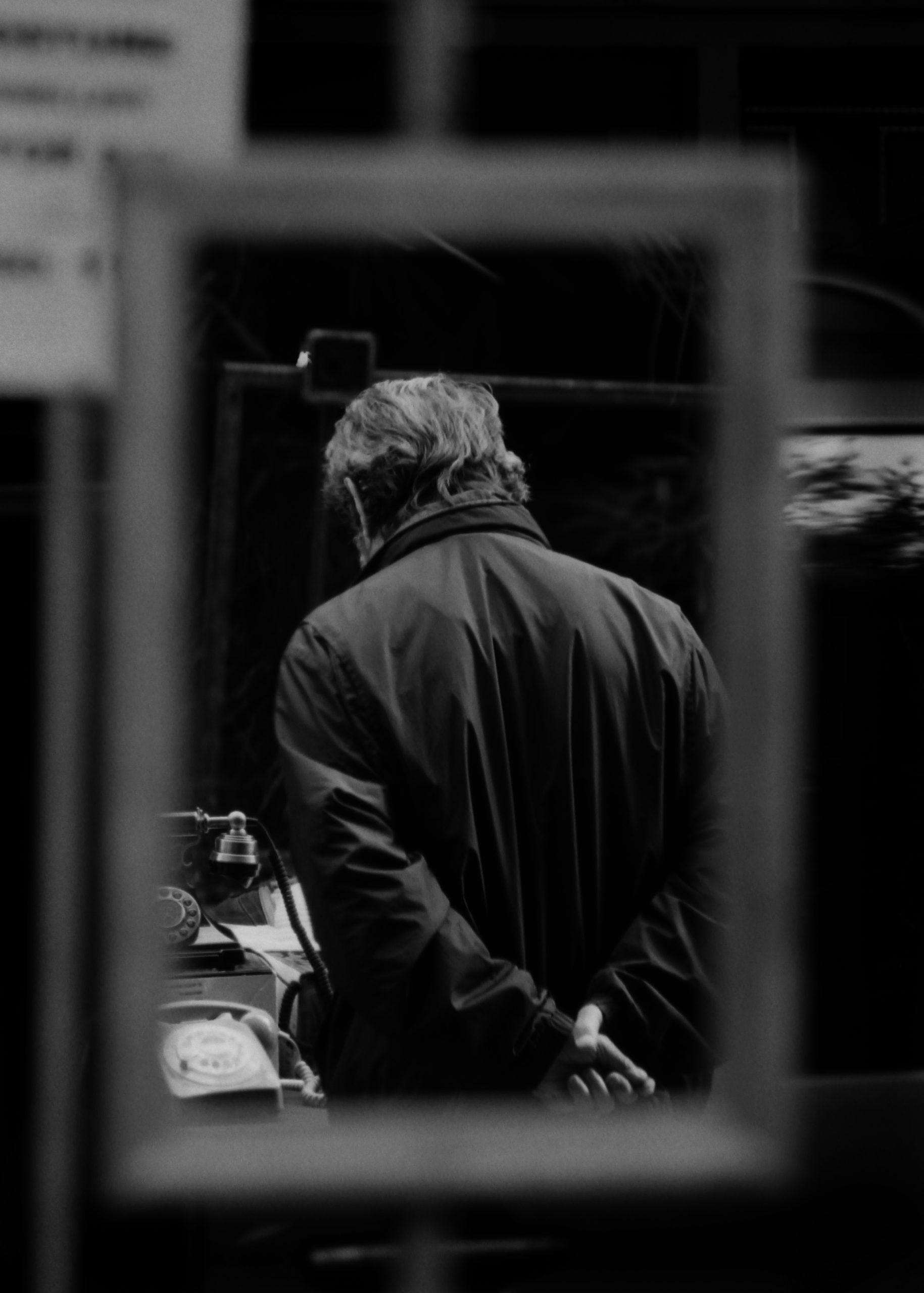 Jessica is studying Photography, Biology and English Literature for her A Levels. She said: "My favourite thing about photography is creating images which inspire people and of which I can be proud. In the case of film photography, I love the anticipation in waiting to find out whether what I saw in my viewfinder when taking the image is what comes out on that roll of film once it has been developed. Once I have the negatives and get into the darkroom, I am in my element. I could spend hours in there!"
A statement on the ILFORD PHOTO website reads: "The high quality of teaching from lecturers and educators was reflected by the difficulty that the judges had in choosing the winning image for this year's theme of 'A Different View'. As always, choosing the winner was not easy and we spent a long time as a panel discussing the final images. We are pleased to announce that the winner, and recipient of the title of 'ILFORD PHOTO International Student Photographer of the Year 2022/23' has been awarded to Jessica Harding from King's Ely School."
For winning, Jessica will receive £200 worth of ILFORD PHOTO products, and get her image framed.
King's Ely students who have achieved success in the ILFORD PHOTO competition in the last five years are: Elly Hakansson-Harvey (2022), Lucas Edevane (2021), Paige Newell (2020), Luna Guo (2019) and Orla Simpson (2018).