---
by The parents, how boarding enriches families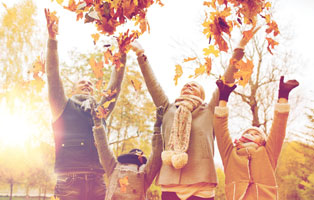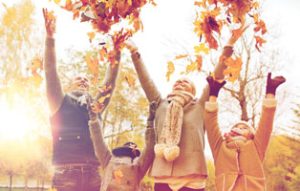 We have again included a 'Pupils and parents' section, which we believe provides some of the most compelling reading in the Guide. For those thinking about boarding, it is a marvellously positive advert for one of the real beacons of British education and a great credit to the whole of the boarding sector.
Here is a small cross-section of the many contributions we have received from those currently boarding in the UK.
The parents speak … Ian and Emma Tyler have three sons and one daughter at Taunton School
We have four children at Taunton School – Zach is in Year 13 and is Deputy Head Boy, Ethan is in Year 12, Mia is in Year 11 and Bradley is in Year 9.
It's a big decision when considering the future for your children and we, like most parents, wanted to try and give our children the best possible start in life. Our family have been part of Taunton School since our eldest paved the way for the other three back in 2011 and we can honestly say it was the best decision we could have made. We have seen our children stretched both academically as well as on the sports field in an array of competitive activities that has pushed their desire to achieve.
Everyone is given the opportunity to represent the school and it is good to see all the pupils engaged in their sport and experiencing the competitive edge that being part of a team brings. We have seen our children grow strong bonds within all the sporting teams they have been part of and make friendships that will last long in to the future.
Although we didn't originally realise this, one of our sons was dyslexic and always struggled with English no matter how hard he tried. The staff at Taunton School identified this straight away and immediately set about putting into place the learning skills that allowed him to grasp the subject and go on to get a great result in his GCSE. We have always been so impressed with the effort and lengths to which the school is willing to go to in order to maximise the full potential of each and every student.
Three of the children now know exactly what they want to achieve in life, with one son wanting to go into business finance, another son wanting to go into marine biology and our daughter wanting to become a surgical doctor. I don't know what the youngest will come up with, but I am confident that he will be guided into something that he will love and excel in.
As for the boarding aspect, all our children have loved their time boarding at Taunton School. Our concerns of them settling in quickly disappeared and it was us hassling them to phone home. Often they would tell us: 'I'm busy at the moment playing with my friends!' The boarding team in the Prep School is amazing with the children, keeping them constantly occupied. The senior boarding houses offer the pupils enough free space to mature and stand on their own feet.
In short, Taunton School will unlock your child's full potential pushing them beyond their comfort zone in an attempt to achieve the best they can, all the while keeping them grounded, polite and caring. We are so glad we opted for Taunton School as we really don't think we could have found a better start in life for them.
Carl and Rebecca Hine have a son at Queen's College, Taunton
Because of Connah's father's role in the Army we post (move around) every two or three years, which can obviously have a negative impact on a child's education.
We heard about Queen's when Connah asked us if he could become a boarder at the age of seven, like his older brother. Connah has high function autism and ADHD, so finding a school that could provide the stability and support he needed was quite a challenge. After months of research and visits to several schools, Queen's stood out as a firm favourite for us and for Connah.
We chose Queen's because they showed a genuine interest in Connah, not just as a pupil but as a whole person. Connah had been struggling in our local state school and Queen's seemed willing to provide the support Connah needed.
Connah went for two visits. At the first visit he did well but had a bit of a 'wobble'. The staff found ways to reassure him everything would be OK and provided lots of TLC but they were unsure how he would cope. The second visit was a two-night stay and the staff could not believe how quickly he adjusted to the boarding life. Connah was thoroughly enjoying all that Queen's had to offer.
Once he joined the school, Connah settled exceptionally well into the Queen's routine – for school and for boarding. It only took him a few days. We could not believe the difference in him – he was receiving awards, had made lots of new friends and constantly told us over the phone how happy he was at Queen's.
Because of Connah's additional needs, the school had several plans in place to support him and we will always be grateful for the incredible pastoral care he has received. The transition for such a young child to adjust to boarding life has been well thought out and is evident from how well Connah is doing after such a short space of time.
Connah is certainly enjoying life at Queen's. He very rarely rings us – we are ringing him for a chat instead (which is fantastic). He appears to have really taken a shine to the sport side of Queen's. He is doing very well academically too. The biggest change for us though is that he is genuinely happy to be at school and that is all down to Queen's and the amazing support he has received.
We have been so impressed by Queen's College that we plan to move our eldest son to the school. We genuinely cannot fault the school in any aspect. It is a safe, caring and nurturing environment and I could not recommend it highly enough.
Gavin Genthall's children are at Clifton College
As a Service family, we decided on Clifton for many reasons. The school's high reputation across the academic, sporting and pastoral disciplines was our paramount concern and Clifton holds its own against its West Country competitors. Also, having a son and daughter with an age difference of two years, we clearly wanted a co-ed school that offered preparatory and upper school on the same site to simplify logistics. Similarly, in the event that we are posted abroad in future, and with our nearest family being in Scotland, we wanted a school that was easy for national and international travel. With Bristol International Airport only 25 minutes away, Bristol railway station 10 minutes away and the M4/M5 15 minutes away, the school was certainly the best linked of the dozen or so West Country schools we looked at.
Although we didn't initially realise it would be a major factor, the healthy ratio of day to boarding students has been a major bonus – our children have as many friends who are day pupils as boarders. So they are regularly invited for 'sleepovers' and now consider Bristol their home, something every Service family will recognise as important.
We initially looked at schools in rural or small town settings but we are delighted with our choice of a city school (albeit in a very leafy suburb). Its proximity to Clifton Village is perhaps one of the school's unique selling points, being a wonderfully safe environment for the children to begin to venture into the city by themselves and with all the cosmopolitan attractions of Bristol to hand.
Finally, Clifton manages to strike that fine balance of being receptive to the needs of Service families, but without having too many pupils from Service families. We wanted our children to grow up with children from a wide range of backgrounds.
All in all, we would have absolutely no hesitation in recommending Clifton to other Service parents looking for a great place to educate their children.