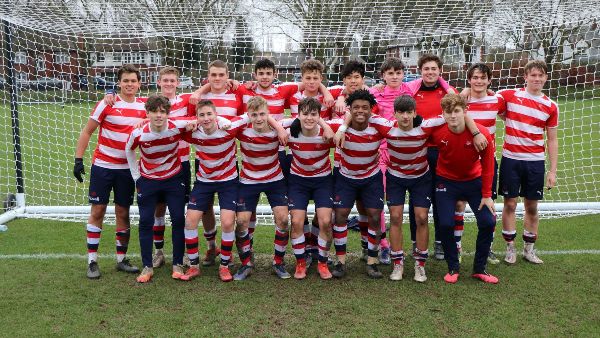 Headmaster's First XI winners of the ISFA Semi Finals
by Mr Roberts, Houseparent of Mitre Fleur de Lys
From the football field to students seeking scholarships and from world wetlands to an academy ambassador:
Floreat Rossallia!
From The Headmaster
Dear All,
This has been one of those weeks when there has been much to celebrate. We are beyond proud of our First XI who achieved an emphatic victory in the semi-finals of the ISFA U18 Cup. Football is the UK's most popular sport and so to be in the national finals is a fantastic achievement. Of course, football is only one of a number of sports that Rossall excels in upon a national level. It is quite clear that Rossall is carving out a reputation as the premier sports school in the North of England. With exciting plans afoot for both cricket and netball, we are committed to developing our facilities even further over the course of the next few years. We are looking forward to the national finals at MK Dons Stadium on Monday, 21st March.
The International Baccalaureate Diploma Programme is at the very heart of our curricular offering and the ethos and values of the International Baccalaureate Organisation complement our own distinctive liberal arts philosophy. Earlier this week, we had an evaluation visit which sought to determine the health of the programme here at Rossall. Our Director of the International Baccalaureate Programme, Lauren Laird, spent a huge amount of time submitting supporting evidence and coordinating all aspects of the visit. I would like to express my sincere gratitude to Lauren and indeed all parents, governors and pupils who met with the inspectors. I am delighted to report that our provision was deemed to be excellent and that there were no matters arising to address as a result of the evaluation process. This is extremely heartening and reflects the huge progress that has been made in recent years. The external validation which this provides, gives us absolute confidence that the development of the programme is very secure indeed. We should feel very pleased that within both the academic sphere and the sports field, we are achieving such outstanding results.
We are really enjoying interviewing a record number of applicants for Lower Sixth Form scholarships and we look forward to welcoming all applicants to School tomorrow morning. Finally, a huge thank you to members of staff who have valiantly covered for colleagues in order to minimise disruption to teaching and learning during what has been a challenging week. The number of Covid cases has dramatically decreased this week but its final assault appears to have been directed at staff as opposed to pupils! Next week looks much better and I am pleased to report that those members of staff who did test positive are now itching to get back to School!
All best wishes,


Jeremy Quartermain, Headmaster
---
Education is our Greatest Protection Against Tyranny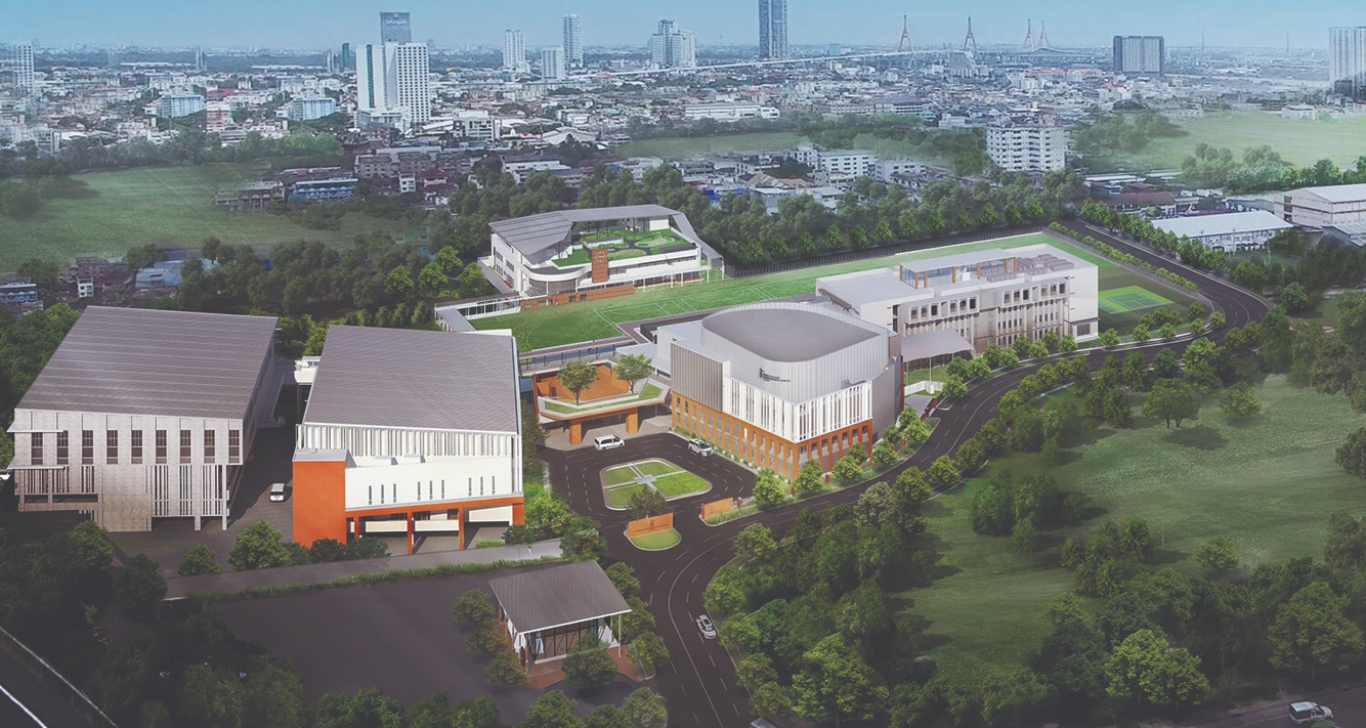 It is not at all uncommon for The Guardian to commission opinion pieces that attack the independent sector. Of course, it is the case that many of the sector's most eloquent and persuasive critics are those who attended fee-paying schools themselves.
From the Preparatory School Headmaster
Dear Parents,
After having just held the awards assembly for this week, I was delighted to hear of the reasons behind our weekly winners successes.
Certificates were awarded for improved handwriting, column multiplication, independent work, sporting prowess, Topic research, Science experiments, learning from home, to name but a few…
Support Their Next Steps
Over the coming months, our Year 12 students will be looking at options for life post-Rossall, be it university, Degree Apprenticeships, the world of work, or a gap year.
We are really keen to hear from parents or Old Rossallians who would be willing to support some of our students:
by giving professional advice;
helping with work experience;
offering consultation opportunities;
or mentoring a student in a professional field.
We would be delighted to hear from all types of professions and backgrounds, but particularly those which require specific skill sets that are not often taught in school: Medics, Vets, Architects, Accountants etc.
If you felt you were able to offer your help in any capacity then please contact Nick Crombie, Director of Sixth Form on n.crombie@rossall.org.uk
Roscoe Trio Signature Concert
The Roscoe Trio will perform at our next Signature Concert series on March 4th at 7:30pm.
Formed in 2018, the Roscoe Piano Trio unites celebrated pianist Martin Roscoe, violinist Fenella Humphreys and cellist Jessica Burroughs.
They will perform works by Haydn, Clara Schumann and Beethoven.
Find more information and to purchase your tickets click here.
Eco Society Newsletter
2nd February was World Wetlands Day. Wetlands are the world's most biodiverse habitats that play a crucial role in protecting our planet. They hold most of our available fresh water; they can store vast amounts of carbon to slow down climate change; and they can store water to buffer us from the sea to prevent floods and buffer temperature changes up to 10 degrees Celsius.
In the last decades, human construction and overpopulation has led to various ecological problems affecting wetlands, such as a decrease in environmental conservation. As a result, the world has already lost 85% of its wetlands.
Each year a theme is selected for the World Wetlands Day to focus attention and help raise public awareness about the value of wetlands. This year's theme is "Wetlands Action for People and Nature" and it reminds us of the urgent need to invest in wetlands and nature-based solutions that deliver on the environmental and linked goals of the 2030 Agenda, the Decade for Ecosystem Restoration, and an inclusive green recovery.
Healthy wetlands ecosystem services are worth US$47 trillion annually, provide livelihoods for one billion people, and are critical for protecting biodiversity and advancing climate action. If we are to advance sustainable development for both people and the planet, we must act now to better manage, conserve, and restore our wetlands.
Thank you for reading and please email e.yang@rossall.org.uk if you have any queries.
Emily Yang, co-president of Eco Society
Sunday Evensong
Parents are very welcome to attend Evensong this Sunday at 7pm. If you're driving to Rossall then enter via the South drive and park by the Chapel.
The choir have been working hard on Insanae et vanae curae, and with professional accompaniment on the organ from Mr Taylor BMus, ARCO, LTCL, it will be a real treat.
Jack Senior Becomes Rossall Golf Academy Ambassador
We are thrilled to announce that DP World Tour (European Tour) player Jack Senior has agreed to become an ambassador of the school's golf academy.
Over the past few years he has taken the time to play golf with the Rossall students when back at home in-between tournaments. Jack has been impressed by the standard of golf being played by Rossall Golf Academy members and the training programmes put in place for them to follow.
Farrell Society: Lunar New Year & Vietnamese Literature
Against a blazing sunset, Michael gave us a wonderful insight into his culture through his presentation of the traditions and rituals of Vietnamese New Year celebrations.
We were moved to hear about the beliefs and values that underpin these rituals in such a generous talk which introduced us to the language, storytelling and letter-writing so central to Vietnamese cultural identity. Food and drink are key, too, and it was a privilege to share with Michael some of the special tastes of this very precious time that would ordinarily be shared with family and the very closest of friends.
Michael made a heroic trip to London to source authentic ingredients, and also made a beautiful and rare tea, for which we thank his father.
The Farrell Society would like to wish you all a peaceful and prosperous Lunar New Year.
Fleetwood CC – Indoor Junior Nets
It has been over 2 years since we could offer any indoor Winter Training but we back!
Join us at the Sports Centre next Friday 11th from 18:30 till 20:00.
We will be training at the same time each week until April with a week gap for Easter.
Space & safety dictates that we are inviting all juniors APART from our youngest All-Stars group (Coaches – Stuart, Louise & Paul) however they will be more than welcome to join us once we set up back outside in April.
In the interest of safety if you or your child tests positive or has any COVID symptoms then we would ask you to keep safe at home until testing negative on a lateral flow test.
For more information contact the club or Jon Amor via amorj@sky.com
Schoolblazer January Sale
Mr Sharpe's Maths Challenge
A return to form for Kai Wagner this week solving the puzzle. A few other efforts too.
Here is the new puzzle which has been adapted from the Intermediate Maths Challenge which the top mathematicians in year 9, 10 and 11 sat this week.
Kai-cycle
Kai decides to sell his bicycle, Ivan, for £56 in order to buy some Geography supplies. The percentage profit that he made by selling Ivan was numerically the same as the cost, in pounds, of his bicycle.
What did he originally pay for his bicycle?
Have a great weekend!
As usual, the best answers will feature in the next puzzle of the week.
Remember to send your answer to: c.sharpe@rossall.org.uk
Mr Chris Sharpe
Head of 6th Form Mathematics
Last Week's Solution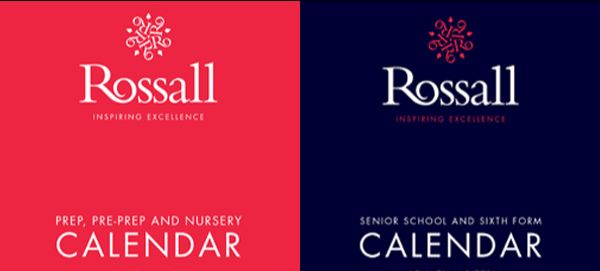 The digital copies of the calendars will be updated on a weekly basis to reflect any changes.
Password: rossallsport