The Stamford Endowed Schools' Sixth Form debating team have become one of the top 12 school debating teams in the country, following success at the East Midlands Regional Final of the English-Speaking Union Schools' Debating Mace.
Stamford's team, comprising Oliver Fraser and Harry Laventure, both in Year 13, and Kitty Henderson, Year 12, participated in the first round of the competition in January against 5 local schools, before taking part in the East Midlands Regional Championship on Zoom in late February.
In the Regional Championship, the team competed against three local schools, Oundle, Loughborough Grammar School and Brookfield Community School, debating the motion 'This House believes that national health decisions should be made by a panel of scientific experts rather than government.' Stamford's arguments won the day, taking them through to the Mace Finals Day in late March, where they will participate in a full day of Zoom calls and prepare two more motions.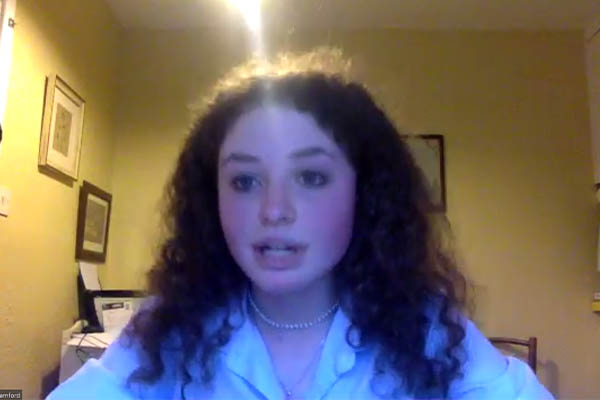 Stamford School's debating coach, Karen Leetch, said: "The Stamford team reached this stage of the competition two years ago and it's great to see the first ever SES team in the top 12 nationally. It's a shame that we won't get a trip to London to debate in the ESU Headquarters at Dartmouth House this time, but I'm sure the team will enjoy the finals of the competition nonetheless."
Harry Laventure, first speaker in the team, commented: "It's a pleasure and a privilege to reach the Mace Finals. Having fallen at the last hurdle before it last year, there's a shared pride in the group at our improvement, and we are very much excited for the new competition it will bring."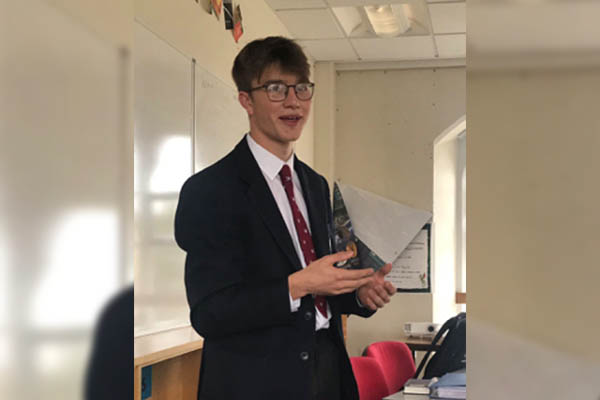 Kitty Henderson, the team summary speaker, said: "I was very pleased and surprised last night when we found out we made it to the Finals day, especially as the standard of the debates were so high. I am very much looking forward to the Mace finals."
For more information, please visit our website at https://www.stamfordschools.org.uk/