A Year 7 student from Stamford High School has won a flag designing competition, meaning her flag travelled to Antarctica with a Scientist in late November.
Students from across Year 7 at SHS entered their designs for an Antarctic flag in a competition organised by the British Antarctic Survey. A finalist was selected per form group, based on design and how well they adhered to the given brief. Lola Butler was selected as the School's overall winner. Lola's design includes one penguin for each country that has signed the Antarctic Treaty, and her flag travelled with researcher Alexandra Dodds to Bird Island Landing Bay, in Antarctica, on the 28th November 2020.
Runners up in the competition were Annabel Anslow, Holly Haynes and Matilda Hind, who also received certificates and merits in their Geography lessons. The School's announcement of the winners coincided with Antarctica Day, which falls on the 1st of December and celebrates the signing of the Antarctic Treaty.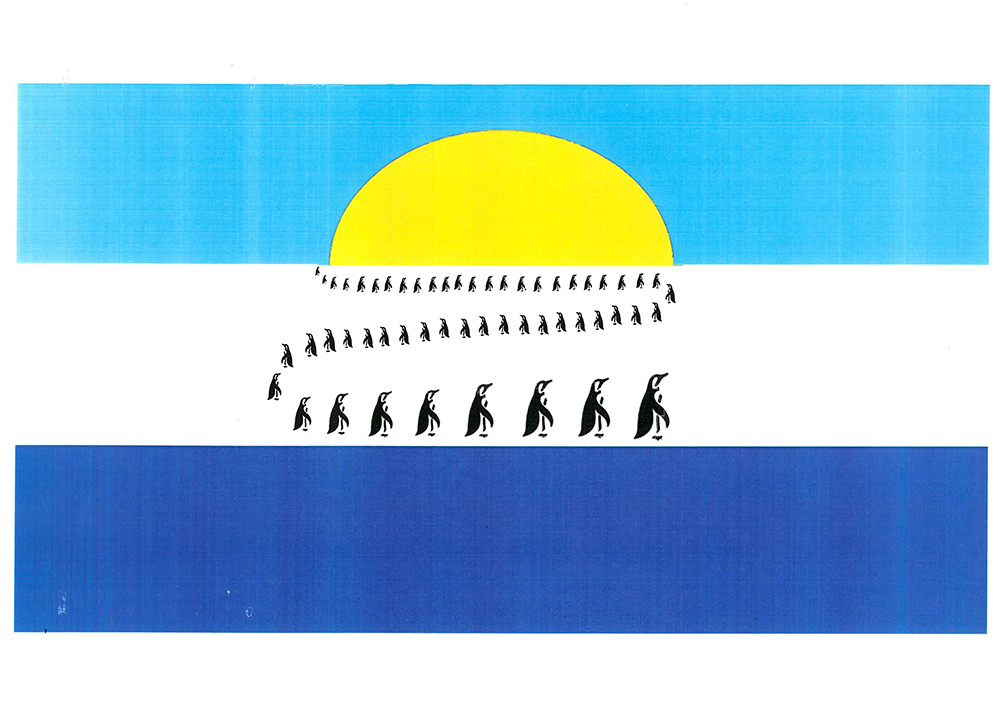 Mr M Smith, Head of Geography at Stamford High School, said: "This year, we decided to enter the national Antarctica Day Flag competition. It is run by the British Antarctic Survey and is designed to create awareness towards why it is important for us to protect one of the Earth's last natural wildernesses. Antarctica is the fifth largest continent of the world at 14 million km2and is covered in a permanent continental ice sheet.
"At SHS, the competition was launched to all Y7 geographers and I was blown away by the calibre of entries. It was clear that the students had really gone away and thought about the brief given to them (i.e. it must be bold, simple and clear). Students also had to reflect the importance of the Antarctic Treaty (created on 1st December 1959) in their designs, as well as portraying the importance of geography, science and an interest in the flora and fauna of the continent; I feel like they had all carefully considered this.
"Penguins were a popular animal, but students also included the flags of the nations who have signed the treaty as well. Of all the entries, Lola Butler was chosen to be the overall winner and her flag has travelled to Antarctica with a scientist this year. How exciting! As Mrs Buckman, Head of Stamford High School, said: 'this will be a first – SHS in Antarctica!' Congratulations to Lola."