BOXES and boxes of edible goodies have been donated to Ely Foodbank in time for Christmas thanks to community-spirited King's Ely students, families and members of staff.
The 'Twelve Charitable Days of Christmas' initiative was spearheaded by King's Ely Junior and pupils in each of the school's Houses were encouraged to bring in three different items of food and/or drink which could then be donated to the local foodbank.
From Christmas puddings to stuffing mix and tins of custard to jars of pickles, the King's Ely community went all out to support the campaign, resulting in dozens of boxes being filled with festive goodies.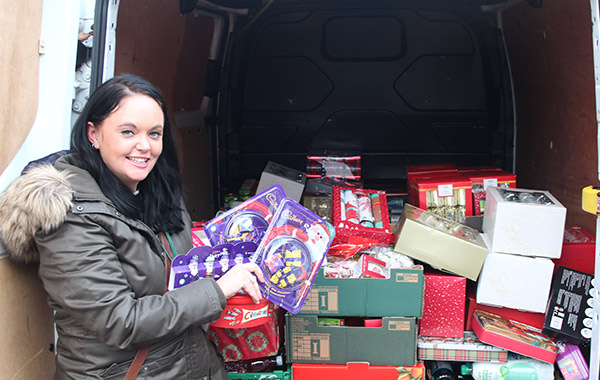 Ashley Handscomb, Manager of Ely Foodbank, visited King's Ely Junior on December 6th to collect the boxes, which will be sorted by the foodbank's team of volunteers and distributed to local people in need during the Christmas period.
Ashley said: "I'm overwhelmed by the amount of food and drink items donated by King's Ely Junior and would like to say a big thank you to everyone who supported the collection. Demand at Ely Foodbank and at foodbanks across the UK has never been higher, so donations like this really do go a long way to helping those in need."
Ely Foodbank was launched in 2012 by local churches working in partnership with a diverse range of organisations and members of the public across the city. Today, it has grown to support people in need across East Cambridgeshire and Fenland.
Ashley said: "Every single day people in the UK go hungry for reasons ranging from redundancy to receiving an unexpected bill on a low income. A simple box of food makes a big difference, with foodbanks helping to prevent crime, housing loss, family breakdown and mental health problems."
To find out how you can support Ely Foodbank, visit: www.ely.foodbank.org.uk