Hampshire Collegiate School is excited to announce that with effect from September, it will be renamed 'Embley' and the school will have a new visual identity to strengthen and modernise how it is represented to pupils, families, colleagues and the communities it works with.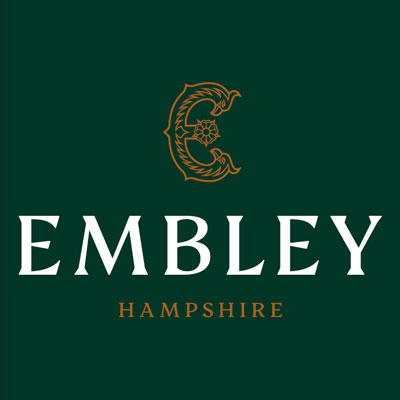 The new logo shows a double headed eagle – a symbol of hope, strength and courage – and the Hampshire Rose, both of which are woven into the original architecture that you can see today in the school's Manor House.
"Our new identity is reflective of the academic ambition we have for our children such that every individual has the self-belief to achieve their personal best. This goes hand in hand with helping all our pupils to be true to themselves; living authentic lives and showing compassion to those around them," said Cliff Canning, Headmaster.
The colours – green and copper – are reflective of the school's rural location and 130 acre estate of wood and parkland. Embley features in the Domesday Book and is Anglo Saxon for 'clearing in the woods'. The new name will provide more consistency and ease of use for pupils and parents, and the people it works with locally and internationally.
The school's website address will be www.embley.org.uk and this Autumn term will also see the start of a consultation with parents and pupils about a new school uniform.
Embley provides an independent education for girls and boys from the age of two to 18. The school's boarding house offers flexi, weekly and full boarding from the age of 11 (Year 7). Embley will be holding whole school open mornings on Friday 27 and Saturday 28 September and Wednesday 6 November (9.00am – 12.00pm). Its Sixth Form Open Evening will take place on Thursday 3 October (5.00-7.30pm).
Should you have any questions, please do not hesitate to contact Charlotte Welland, Director of Marketing, Admissions & Communications (charlotte.welland@embley.org.uk).